Online Marriage Counseling Via Skype
Marriage counseling online via Skype is very productive, and can even increase a couples feeling of privacy in their marriage.
Fixing marriages in great need of repair is what we do best. Online couples therapy can help save your marriage, but we have found the absolute best way to experience lasting change in your marriage is through a 2 day marriage intensive retreat. You can read more about the marriage retreat which is also available over Skype here.
If your marriage is in great need of repair, don't let distance deter you from regaining the relationship you once had and getting the best help out there.
While we would love to provide personal one-on-one marriage counseling, the next best option is therapy via Skype. Let's discuss your relationship therapy options and get you and your partner or spouse on track to save your marriage.
Is Online Marriage Counseling Effective?
In our marriage counseling sessions you talk to your spouse directly, communicating and connecting with him/her sitting face to face. So while you will be able to talk to me like you would in my local Maryland office, the majority of the work is going to be through you and your spouse dialoguing, making the distance a non-issue.
We're there to make sure the energy between you both is safe and to guide you naturally along in the process but there's actually very little back and forth with the therapist because restoring your connection needs to happen between the two of you.
That's the beauty of our work!
And if you've ever wondered "Does marriage counseling work?", most likely that was due to the therapist not facilitating healing between the two of you, but serving as "mediator" or "negotiator". That approach simply does not work.
So how does counseling via Skype work?
Therapy via Skype requires nothing more than high speed internet and a webcam, which makes it easily accessible to many couples.
Benefits of Online Marriage Counseling
Convenience: Skype sessions are available to couples located anywhere in the United States or around the world. Therapy via skype allows couples with young children to get the help they seek without having to hire a babysitter, and makes concerns over driving, rush hour traffic, and gas prices irrelevant
Discretion: As with any marriage therapist, all sessions with us are completely confidential regardless of whether they take place in person, over the phone, or if you opt for online marriage counseling. Skype adds an extra layer of privacy, making it ideal for those who are particularly concerned over confidentiality.
Privacy & Comfort: Many therapists rely on back-to-back appointment scheduling, which is less than ideal as clients may see other as they enter or exit the building. Marriage counseling over the internet avoids this issue entirely, ensuring complete privacy regardless of how precisely the schedules are booked. For those that are not from Baltimore, there is an additional layer of comfort that comes from knowing that they will not run into their therapist around town as they run shop, dine, or run errands.
Calmness in the home: One of our favorite benefits of online Skype marriage and relationship counseling is that the calm you experience during your session begins to permeate your home and benefits others that enter your home. That sense of calm will help your children and will stay with you long after your session. We all need calm in our busy, hectic lives.
Schedule your therapy via Skype experience by calling 443-570-7598 or click on the button below.
Be in touch,
Shlomo and Rivka Slatkin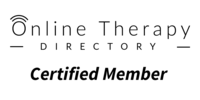 *Individual Results May Vary