Finally!
Marriage Counseling that Works.
Solves Marital Problems.
No Blame, No Shame Imago Relationship Therapy
You picked your spouse for a reason and want your marriage to work. Now it's falling apart. We've been there too and understand how you might be feeling. It's time to pick up the pieces (just like we did!) and make your dream a reality. Imago couples therapy can help. Start with our FREE guide.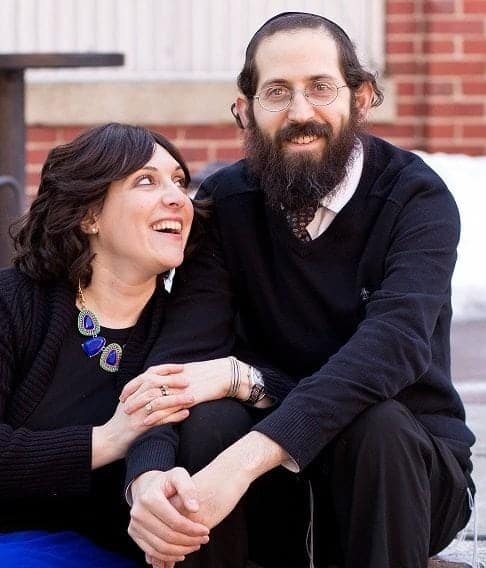 Imago Therapists Offer A Fresh Approach to Marriage Counseling
The Marriage Restoration Project saves marriages from divorce, and couples from breaking up, through imago therapy and intensive marriage counseling. With a long track record of healing marriages with imago couples counseling, counselors Rabbi Slatkin and his wife Rivka take a unique and highly effective approach to marriage therapy – especially since their own marriage almost ended too and they got it back using their exact processes. Looking for a licensed couples counselor near you with experience, rated among the best marriage counselors in the country? Contact us to schedule online marriage counseling, learn more about our private weekend marriage retreats, or a group therapy retreat with other couples. Each of our office locations offers in-person couples therapy in Baltimore, MD; New York City, NY; and Jersey City, NJ.
Highly Effective Couples Therapy
Our counseling and imago marriage therapy method are effective and proven, with lots of happy couples and their stories to back it up, including the Slatkin's story! The imago relationship therapy we provide works by bringing neutrality, safety, and sanctity into your marriage or or partnership, without blame and shame.
Imago Therapy is an effective, proven form of intensive relationship counseling.
Finally Fix Your Relationship

Welcome to The Marriage Restoration Project. You can finally fix your relationship with your spouse right HERE as we get to the root of why you and your spouse are triggering each other so much. (Hint- "If it's hysterical, then it's historical!" 90% of what bothers us about our spouse is actually from your own unmet needs in childhood, 10% is what your spouse is actually doing)
You are here for a reason: because you want to fix your relationship. Not only will you have resources for you at your fingertips for EVERY stage of relationship right here, you also can get 1 on 1 help and marriage support from us, your certified imago therapists and licensed marriage counselor.
We are here to support you in your search for intensive marriage counseling that works.
FREE Marriage counseling

Take the Marriage Restoration Process for a Test Drive. Immerse yourself in our materials: our guide / watch our No Blame, No Shame communication and marriage video training / attend our private 2 day Marriage Counseling Retreat/ and join our Couples Start-Up Nation Facebook Group!
Not sure how to get started? It all starts with our guide which is based on Imago Therapy. Our guide helps you start solving relationship problems. Read it first!

What's the First Step to solving your Relationship Problems?
Read Why Your Marriage Isn't What it Used To Be, our popular guide based on Imago therapy. You'll learn what you need to start doing to solve your relationship problems. Click the button below to begin learning the very tools that will get you to where you want to be-in the relationship of your dreams. There's no risk, it's our free gift to you. We value your privacy and all communication is confidential.
Couples Start-Up Nation!
Join the Couples Start-Up Nation if you are a married business owner, CEO, or executive wanting to grow your business, supporting your family and creating wealth all while raising your family and thriving in your marriage.
CEO success starts at home and the most successful business owners know that to to increase business ROI it's essential to improve your marriage return on investment too!
Come on over and join the Couples Start-Up Nation tribe!
*Individual Results May Vary