About The Marriage Restoration Project and Founders

Do you struggle with your marriage- believing that your relationship can be so much more fulfilling than it currently is?
Do you wish that your partner would be able to deeply HEAR and listen to your hopes and dreams and needs?
Who would have thought that being listened to and cared for would be worth more to you than all of the gifts in the world?
How do you go from where you are now – experience total marriage restoration- from a marriage that is flat-lined and dull to a marriage that is healthy and vibrant?
You are here because you want to achieve a deep connection again.
You're committed to your relationship, you wish you could restore the love you once had, and you'll do anything possible to get you there.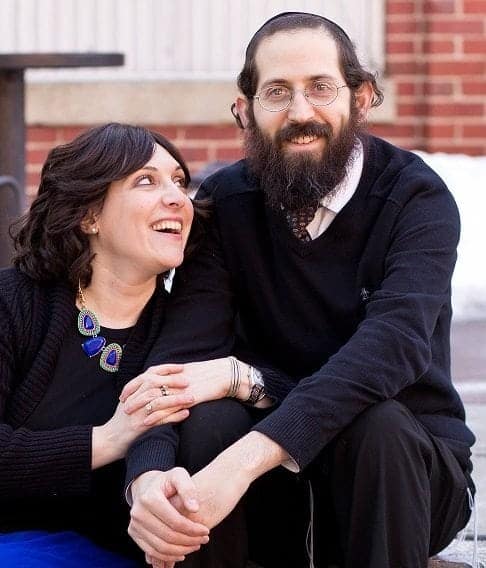 We help couples achieve that deep connection again.
Rabbi Shlomo Slatkin is a Licensed Clinical Professional Counselor and a Certified Imago Relationship Therapist.
You are probably wondering how a couple like you could have once been madly in love and are now experiencing problems even over the smallest of things!
Rabbi Shlomo and his wife Rivka, were once that couple over 15 years ago, and due to Imago therapy, they realized how to get that love back and learn how to reconnect deeply so that they wouldn't keep fighting over the smallest of things.
Being so inspired from their own work with Imago Therapy, they went on to become trainers in Imago and marriage counseling professionals.
You are looking for answers to know if your marriage problems can even be fixed in the first place.
We believe that you picked your partner for a reason and that conflict is growth trying to happen. You married the RIGHT person not the WRONG person, and we have shown 100s of couples just like you- for over a decade now- how this is factually true!
Have you been looking for a way to fix your marriage and restore it to what it once was?

Going from place to place, door to door, one google search result after the other, yearning for the solution to restore your failing relationship.
You have finally been granted your wish, this is the place where your dreams of having a connected and restored marriage come true!
We help people that are committed to doing whatever it takes to fixing their most important relationship – their marriage- through our comprehensive solutions that fix marriage problems.
This is the place
Here's what we do: We offer comprehensive solutions that fix marriage problems. Every program that we offer, whether it be our 2 Day Marriage Restoration Retreat, or our group Getting the Love You Want workshop, or online Marriage School was carefully crafted over several years based on our analysis of what gives couples the ultimate solution that they desire a changed marriage for life. Everything that we offer works, it just takes commitment to follow our recommendations.
Here's what we believe: We know what it feels like to be disconnected and in pain and so we want to help transform the world one couple at a time
Here's how we got started: The Marriage Restoration Project was born from the desire to help keep couples together and happy and to minimize the devastating effects that divorce can have on families and children.
Here's some stories of couples we've worked with: There are so many wonderful stories and testimonials from couples that we receive regularly, here is a link to read just some: http://themarriagerestorationproject.com/marriage-success-stories/
Here's what you need to do to take your relationship with us forward:
Take the next step with us by reading our guide, listening to our podcasts, watching our videos, and attending either a private or group marriage retreat with us.
*Individual Results May Vary