It's YOUR Year for Illumination and Fulfillment. Treat Yourself this Holiday Season, 2019.
Turn Darkness into Light. In the World, In Your Family, In Your Most Important Relationships.
This is your year for transformation. It's a very special time for illumination and lighting
up the darkness of the cold, winter season.
You're looking to become a new person, create a new level of growth for your life and
your relationships. This is the best, most auspicious time for you because the whole
world is in the mindset
for growth, so your chance for positive and lasting change is even greater. 
The world can often seem like a very dark place. Relationships can also seem like a very dark place.
You want to be a better person. You want transformation. You'd like to reclaim the light that you once felt in your life and in your relationships. Chanukah is the ideal time to rediscover that light, to rededicate yourself to your relationship, and to transform the darkness into a brighter tomorrow.
Regardless of your faith, you can learn spiritual lessons from Chanukah and enjoy transformation
We are here for you to begin your journey towards a brighter, more fulfilling, and illuminating life.
---
Rabbi Shlomo Slatkin is a relationship expert who has helped thousands of couples repair their broken marriages.
Together with his wife Rivka, he is the founder of The Marriage Restoration Project, a global initiative to help keep couples together and happy.
Rabbi Slatkin is a Licensed Clinical Professional Counselor, a Certified Imago Relationship Therapist, a Rabbi, and a father of 5. He is an advanced Clinician in Imago Therapy.
He is also the author of The 5 Step Action Plan to a Happy & Healthy Marriage which is the introduction to Rabbi Slatkin's marriage counseling approach, with it's foundational basics, and it's short, transformational benefits.
The 5 Step Action Plan Book has been featured on CNN, NPR, Fox News, Huffington Post, and Psychology Today.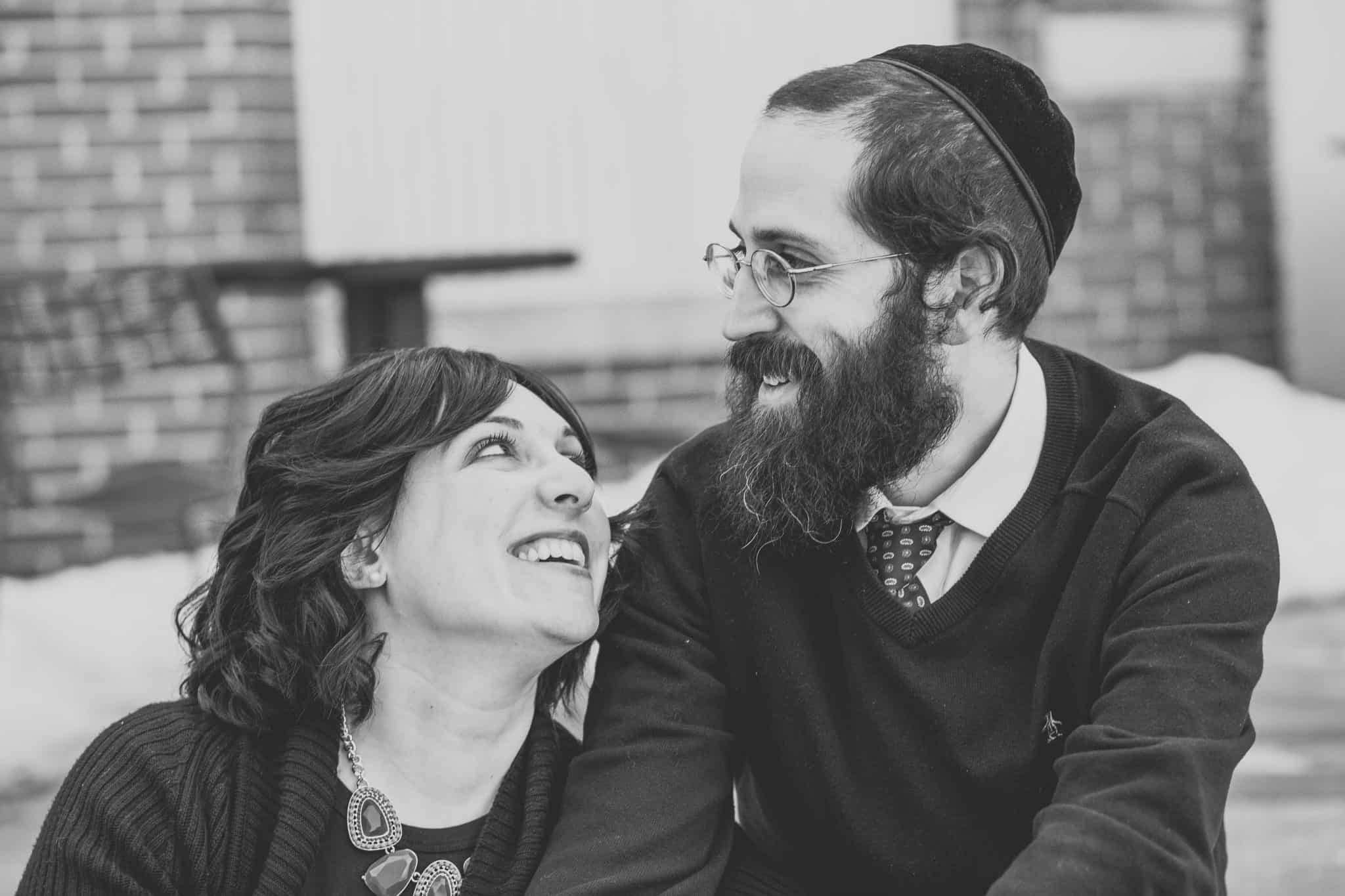 The holidays are when couples fight the most. But what people don't realize is that the
holidays are a time for people to reassess where they're at and take the deep spiritual
lessons and use them as a vehicle for transformation. Whether you want your already
good marriage to become the marriage of your dreams, you want to breathe new life in a
stagnant relationship, or rescue your relationship from the brink of divorce, it truly is
possible.

We Never Thought it Was Possible Until We DID It. Here's Our Story!
When we first met it felt like a fairytale. We talked for hours and couldn't stop looking into each other's eyes. Never before had we met someone that truly understood us so deeply. We felt fully alive and believed that we had found our soulmate. Yet, we soon realized that happily ever after doesn't happen on autopilot. The very things that we loved about each other were tearing our marriage apart. We were hurt, confused, and scared and began to question the future of our relationship. We began to ask, "Did we make a mistake? Would someone else have been better?"
We decided to get help. A decision that forever changed the course of our marriage and of our lives. Divine Providence led us to the hands of a skilled Imago Relationship Therapist, who taught us a transformational process that allowed us to feel safe, communicate, and reconnect in a way in which we had never before.
It saved our marriage. All the conflict made total sense. We were able to transform the challenges into opportunities for growth and healing and walk away with concrete relationship skills that we would take with us for years to come. Our experience was so impactful that we couldn't help but make it our mission to share this system with others.
We've seen the worst of relationships heal. But they don't heal by themselves or simply with you reading some great marriage articles or even going to marriage counseling. Why not? Because unfortunately, most marriage counseling doesn't work. If you've gone through it and you're still not where you want to be then you know this already. And for those that have yet to try it, unfortunately, many marriage counselors have personal biases which lead to counselors advising couples to separate and ultimately divorce.
Yes, it is Possible to Infuse New Life and Spirituality into Your Life and into Your Relationships. Let Us Show You How this Chanukah 2019.
Chanukah 2019: 8 Days/ 8 Powerful Lessons is for you if you want to:
Gracefully face the world and all of it's changes
Accelerate positive personal growth that lasts so that this year you actually become a new person
Transform your bad habits by becoming a fully conscious individual so that you know that you are growing instead of falling behind
Be able to talk safely about any issue in your relationship and remain connected so that your marriage stays fresh
Finally lead an intentional life living it out to the fullest so that you feel vibrant and successful in your goals
Achieve your relationship goals by examining what may be holding you back so that you can break free of stagnant energy
Satisfy your needs for physical and emotional connection and fight invisible divorce
Infuse New Energy, Love, and Light into your relationship
Take Advantage of the Jewish Faith and Use it's Most Widely Celebrated Chanukah Holiday to Light Up Your Life…Like Never Before!
Harness your thoughts and change your reality. Chanukah was a time of miracles and even if your reality looks bleak, it can change in the blink of an eye. Learn how to change your perspective and see a shift in your life.
Learn how to use the light of Chanukah to change your bad habits. Understand why we develop habits and the secret ingredient to develop new ones.
What parts of yourself have you disowned? What parts of your spouse have you constantly triggered?
What is the best way for dealing with the difficulties in your life? Is it to focus on solving the problems or completely circumventing them by working on bringing more positivity?
You've been trying to grow for years, looking for that amazing spiritual experience. But you actually don't need one! Learn how to accomplish personal growth and stick to it.
We can merit G-d's presence in our homes and in our marriages if we work on refining our character. Learn how to create a space that G-d can dwell in.
The Story of Chanukah rededicates the Temple after it was defiled. Chanukah is also a time where we can rededicate our OWN Temple, our Home, so that G-d can exist.
Learn how to align your will with a Higher purpose and manifest the best possible gifts that are in store for you and your relationships!
Chanukah 2019: 8 Days, 8 Lessons for a NEW Relationship
What's Next?
Decide that you want inspiration this year, even if you're not sure how to get it.
Give yourself permission to take the weight of the world OFF of your shoulders
Realize that you can achieve an incredible marriage and an incredible life.

Allow us to simply guide you through what needs to happen to create change, easily and comfortably!
Join Us Inside the 8 Days/ 8 Powerful Lessons Course!
Intrigued? Want to know more details about Chanukah 2019: 8 Days/ 8 Lessons?
No you don't have to be Jewish and YES you'll want to listen to the lessons now!
Join Us Inside the 8 Days/ 8 Powerful Lessons Course!
*Individual Results May Vary